Was lunar eclipse last night. Everyone has pics, but mine are special in that they are extraordinarily crap! 😀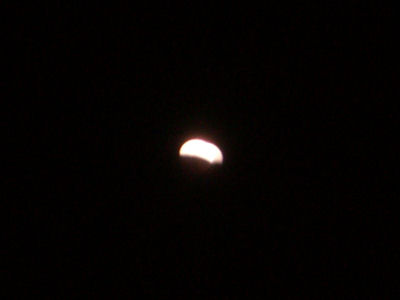 The beginning. Only slightly shaky…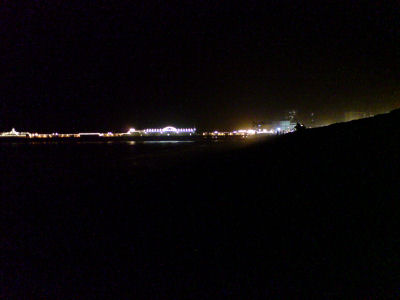 I went to the beach to watch it. There were lots of people!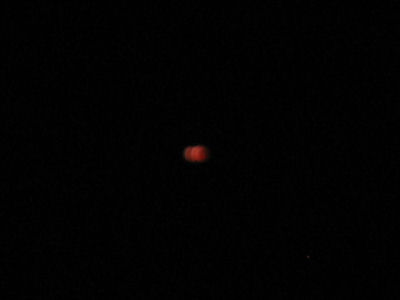 It is indeed coppery! And very very blurry. :))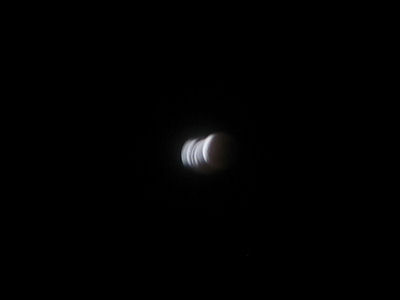 Moving back out of the earth's shadow… and nicely shaky. 😀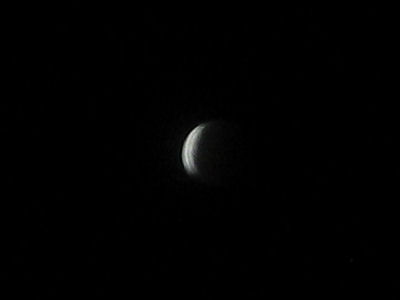 Bit less shaky here. After that it clouded over.
The whole experience was a bit anticlimactic…. "oh ok, yes it is orange", but on the other hand I had a nice time on the beach and a bit of a "wow, the universe is a pretty amazing place" moment. 🙂 Cuz, like, it is! All them stars and stuff… they're all suns, right? (I think I remember that correctly?) And each of them has planets, right? And it's all pretty huge. Soooo many possibilities! Slightly mindblowing.
Oh yeah and then today I finally bought myself a new coat from TK Maxx. Pierre Cardin, oooh posh. *lol* Will go well with my Pierre Cardin shoes (except those are stilettoes and this is a men's padded jacket, hehe). Oh and I watched 50 First Dates which was surprisingly fun and moving and cute. And I made myself the most amazing baguette: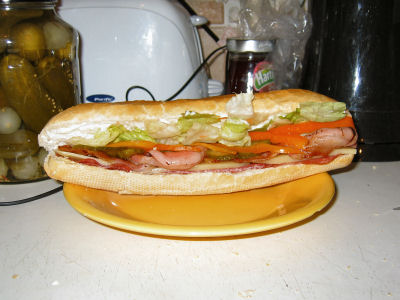 Now I'm watching a double bill of Grey's Anatomy and after that I will either go to bed or watch When Harry Met Sally. More likely bed tho cuz I have work tomorrow. Even tho no more Rick. :(( But he said he will come see us. 🙂 Did I mention he dreamt about us the other night? It wasn't a good dream tho. :)) Oh, and we were talking about "describing people in one word" and he decided on "punky" for me. 😕 (cuz of the hair I suppose. how superficial. *lol*) Still better than "milkmaid" for Antje!! :))