Well not really, but I thought this would make for a nice title. I am writing about last weekend and about general stuff. Cuz that's what I do these days – now that I'm so busy having a job and stuff. *eek*
Ja so Saturday was my useless slore's birthday. My Lord came down to grace us with her divine presence…. and then there was also Daniel. *lol*
We went out. To cheesy 70es/80es club on West Street… I remember the days when that was called Barcelona, but I don't remember what the big one (now called Creation) was called back then. I feel old. OK lemme give you some pics…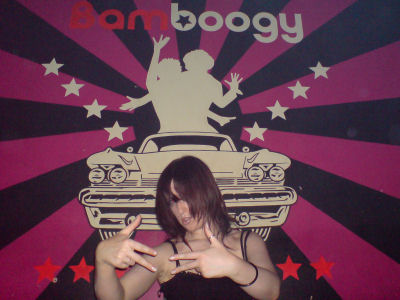 My slore is down with it yo!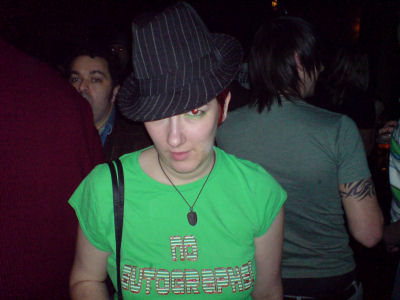 Wearing Daniel's rather cool hat. Don't mess with me either yo!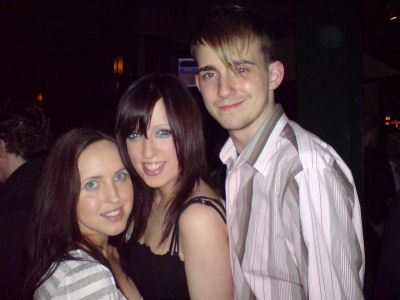 Awwww aren't they lovely.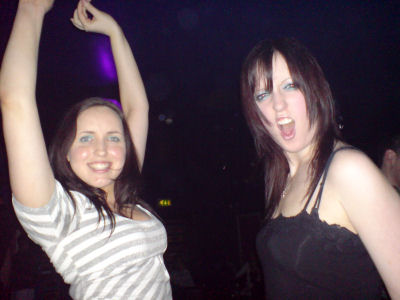 Pardaaayyy!!!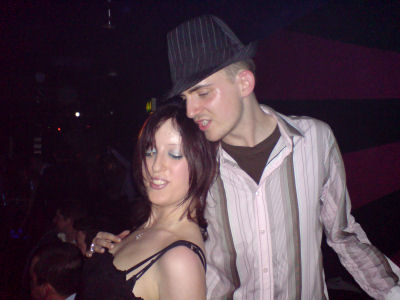 Stay away from my slore's breasts you fucker!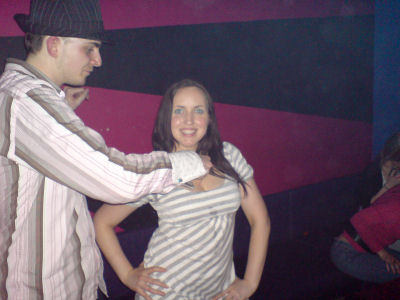 Stay away from my Lord's breasts you fucker!
Yeah so all in all it was a good night, enough MJ to make us happy etc… unfortunately they lost my coat and I'm still chasing it. I have no hope of getting it back, but maybe-just-maybe they'll reimburse me for it? Doubtful tho I know. It was a nice coat. 🙁 And I'll need a new one for the Placebo concert next week when I must queue in the cold. On my own. Cuz the cunt won't get time off work.
Hm. Tiredness. Bed soon yes. I am so behind on everything online. I can't decide whether I mind or not. I do and I don't. Mainly I'm just tired. Oh but I "made" a new MySpace layout for Jimmy (really just a variation of my old one) and then I was inspired enough to also make a new one for my own profile. (ignore my comments! Damn Ben Mills! I'm still a Leona whore!!)