Please step into this entry to see numerous colourful things.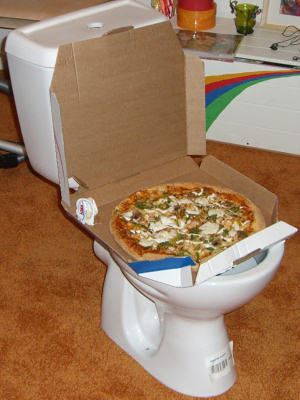 My new toilet was delivered on Monday. Of course I couldn't pass up on the chance to eat pizza from a toilet seat… *cough*

My gel gems needed cleaning. They're actually in water where they belong!
Also: this is my pretty new washbasin.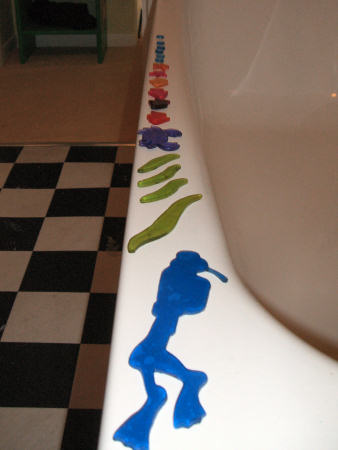 Drying on the bathtub… OCD much? (no actually!)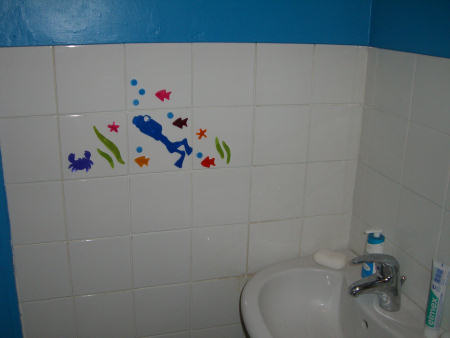 Aaand here they have found a place on the wall!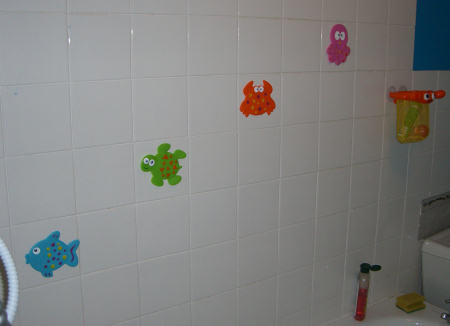 I also bought these cute things in Paris. The thing on the far right is a crab-shaped basket (not sure what it's actually for). The others are "anti-slip" things you usually put in the bathtub. But they stick on tiles too! 😀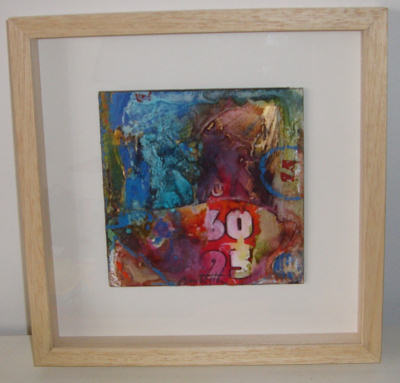 I bought my first original painting in Paris. Whee!
The artist is Cédric Bouteiller if you're interested.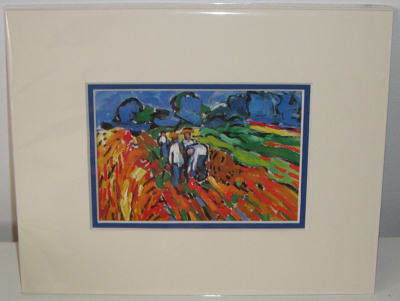 This is not an original unfortunately, but merely a framed postcard of
Vlaminck's painting The Potato Pickers.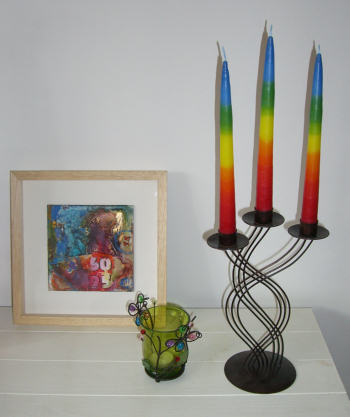 Still life: new painting, pretty glass candleholder I got from Charlie (couldn't throw that one out) and my cool new one from the Pier, with the amazing rainbow candles I bought at a local fair a few months ago. 😀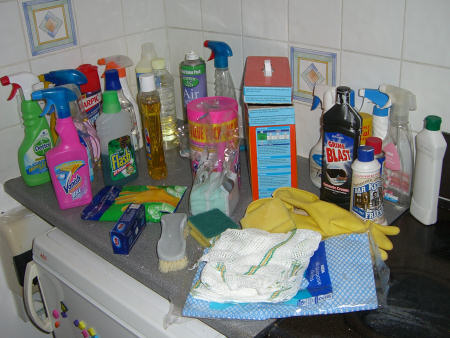 Behold all the various cleaning products I inherited with this flat and brought from the old one. These have been sorted too – everything to the right of the washing powder has been discarded. *muahaha*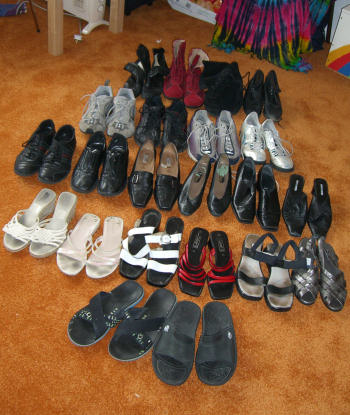 Erm, these are my shoes before "The Big Weeding Out"…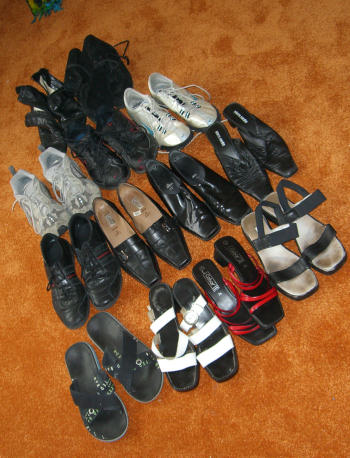 … and here they are after! From 22 pairs down to 13 pairs! 😀 It did hurt tho. 😐
(and I don't care if you think that makes me a "typical woman"! I actually have huge trouble finding shoes that fit me and aren't totally horrid or uncomfortable, so I often buy even if I'm not completely swayed. Unless you know what it's like to have a 42EU / 9UK shoe size as a woman keep your stupid gob shut!!)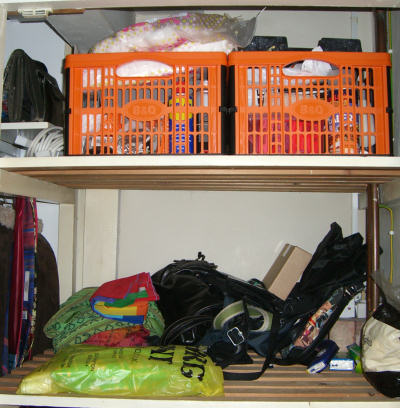 Thanks to £1.48 foldable crates from B&Q I've managed to bring some order into the hall cupboard as well! 😀 The one on the right is actually so heavy that it comes apart if you lift it by its handles. *lol*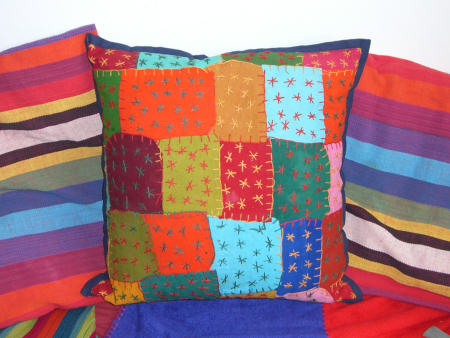 A new fun cushion for my "sofa" from Evolution. Was only £4. 😀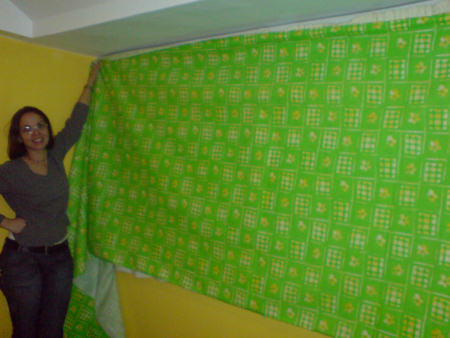 We found the most amazing curtain fabric for my bedroom too!! 😡 Can't wait for Jana to sew them. (unfortunately the shop were out of blackout lining so it will have to wait)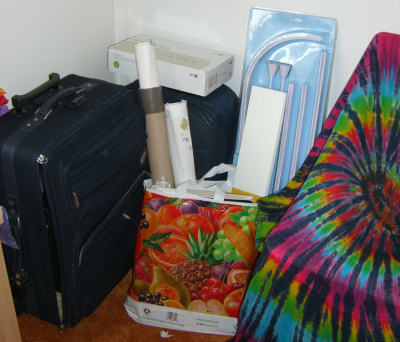 This is the "can't be bothered anymore, will do this later" corner.
(everything else in the flat has been tidied / sorted!)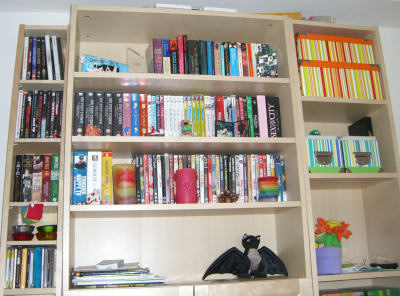 Aaand finally, my amazing Billy / Benno shelves.
Of course I had to upload a version with notes to Flickr. *lol*
The End – for now.