We have conquered the monstrous Blue!!! Well not quite yet, another coat or two are needed, but the lounge looks nearly perfect!!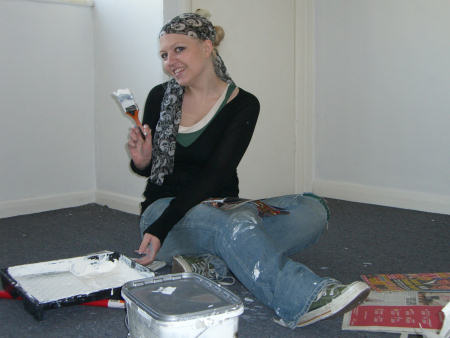 Antje is posing, all Hollywood-like.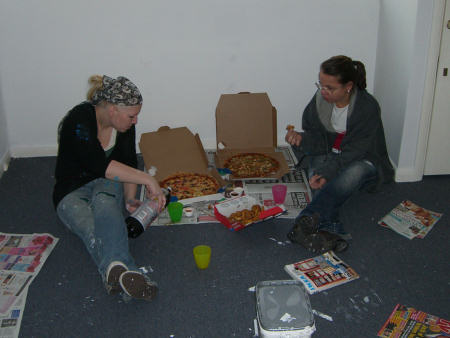 We had Dominos!! On the "table" (i.e. the planned area for the table that Jana had marked with sheets of newspaper. the newspaper you can see on the left is the "sofa")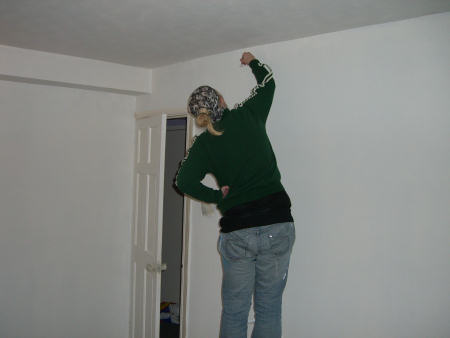 Marvel at the whiteness!!!!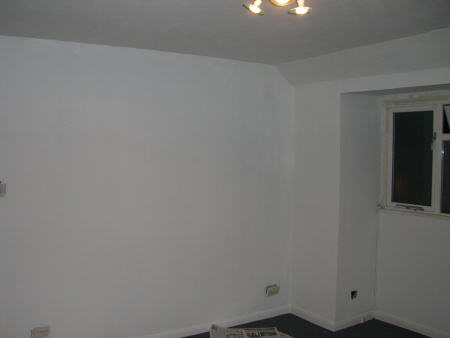 Take another good look!!! 😀 Blue begone!!! :evil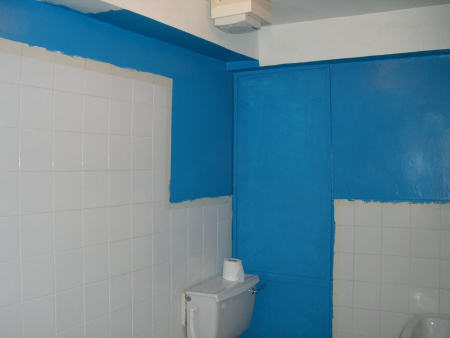 The deeeeep sea bathroom (work in progress). The next person who moves in will hate me cuz they'll have to paint over that! =))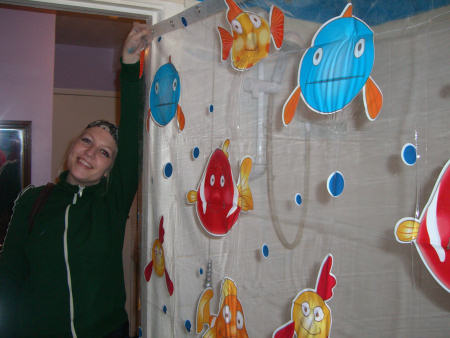 And my supercute shower curtain! 😀 With equally cute Antje. 😛