Ok so here are some pics of me and iGor the iPhone…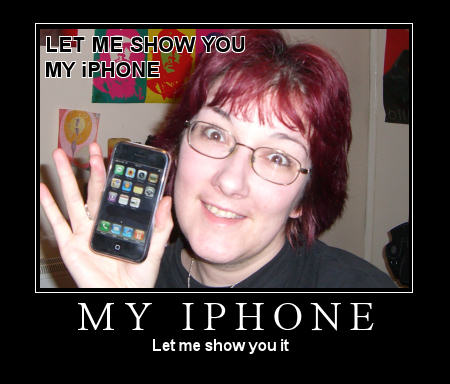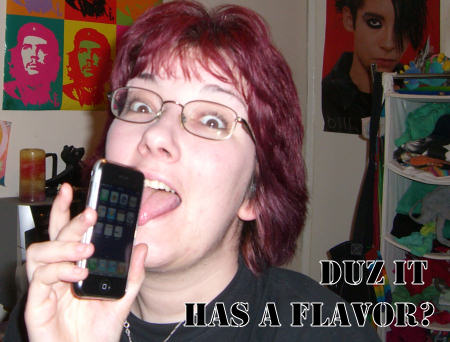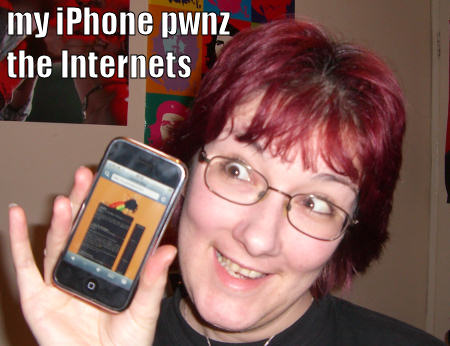 My eyes look freaky on the last one uh? 😐 I have a seriously bad toothache that's getting worse by the minute even tho I've already taken various painkillers and anti-inflammatories. Of course this had to start on a Friday night with the whole fucking week-end ahead of me. UGH!
Er yeah, negativity aside, marvel at iGor the iPhone.
Maybe one day you'll get a video too.