Google Insights is an interesting tool. It measures 'search intensity' – the number of searches being made for a certain term.
Here's the search term "Michael Jackson" from early 2004 to May 2009 (you can guess where this is going):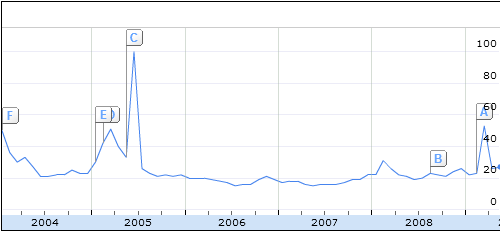 You can see the distinct peak – this was of course in June 2005 for the verdict. On the very right you have March 2009 with the concert announcement.
Now here's the same search to date.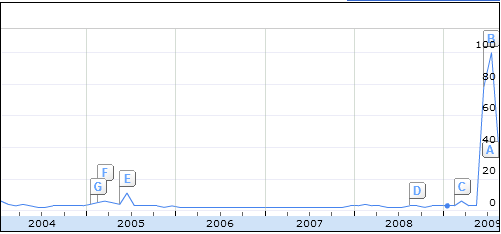 The verdict peak is dwarfed – almost to non-existence compared to the surge after he died. Meh.
Only a dead star is a good star uh? 😐