I make things!
Fri, Nov 10 2006 @ 01:50 // Category: Randomness // 7 comments
Well, sometimes I do. In times such as these, when I should be studying.
So I made another T-shirt design.
This is the finished shirt (not the best quality transfer, and I'd lost the instructions of course):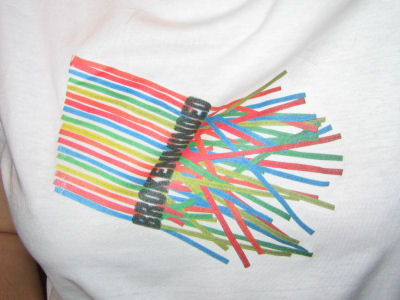 Here's the design on its own, or one of many versions. I might actually change/redo it before printing it again as there are some things to improve.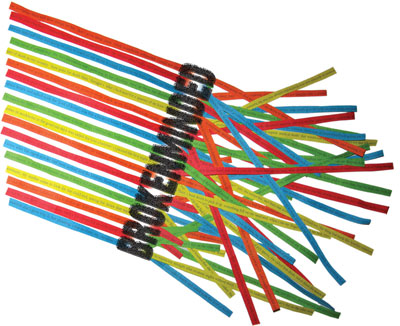 The text on the strips is from August Strindberg's Inferno (I know you can't read it, but it's important that it's there!). Oh, and just in case you were wondering... the strips are real paper strips. Nothing digital here: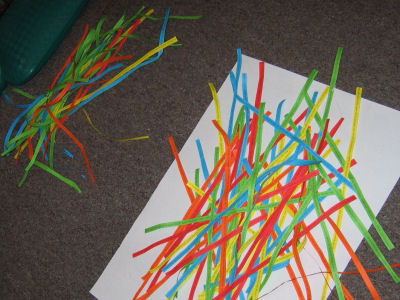 Perhaps, if I feel inspired, I will do an actual collage of them and frame it. That would be kind of neat. But tomorrow I shall study. Of course.

---
It's genius

Posted by: Lo on Fri November 10, 2006 at 10:07
---
Why thank you

Posted by: Clarissa on Fri November 10, 2006 at 12:01
---
Very nice!
Posted by: J on Fri November 10, 2006 at 15:00
---
very very nice...maybe next you can type in a step by step how to for those of us who don't feel so inspired...
Posted by: Kal on Fri November 10, 2006 at 16:25
---
Thanks

Isn't the ste-by-step pretty obvious? Print out text, cut into stripes, arrange appropriately, take pics, open Photoshop, create graphic. Print, cut out, iron on. Done!

Posted by: Clarissa on Fri November 10, 2006 at 20:00
---
Unrelated: But here's the music video for Shakira's "Illegal"
http://www.youtube.com/watch?v=vmH2xA_KWLA
Coola-Boola!
Posted by: Mel on Sat November 11, 2006 at 0:43
---
Hmm. I agree with the comments on there that say it's kinda boring.

Posted by: Clarissa on Sat November 11, 2006 at 13:35
---