Buncefield Blaze...
Mon, Dec 12 2005 @ 08:28 // Category: Randomness // 3 comments
Motorists urged not to panic-buy:
Hertfordshire Police said panic-buying would be very unhelpful.
"We have no indication at this stage that this explosion will cause fuel shortages," said a spokeswoman for the force.
"We strongly advise against this as recent events have shown that panic-buying alone can cause fuel shortages."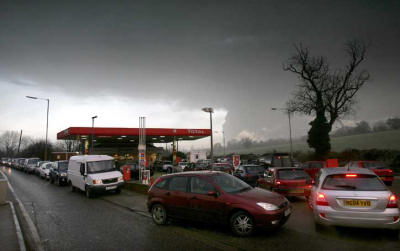 Well so much for that!

[full size]
---
*lol* Sick.
Posted by: The BML on Mon December 12, 2005 at 11:29
---
People are so stupid

Posted by: Clarissa on Mon December 12, 2005 at 16:51
---
My cousins live really nearby to the site of the explosion, all their windows have gone black! I naturally found this very exciting rather than anything to worry about *lol*
Oh and people are dumb so I expected them to do that!
Posted by: shaziak on Thu December 15, 2005 at 15:57
---