New York pics
Sun, May 29 2005 @ 11:06 // Category: Photolog // 12 comments
Ok. Here's a selection of 50ish out of 300ish pics.
Incl. completely useless commentary.
You think you can handle this? Off we go then!
NB: if you're expecting pics of Clarissa or daniel you will be disappointed!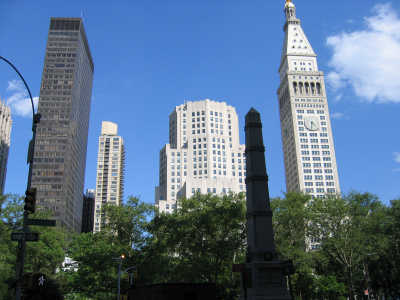 pretty blue sky! um ok I think this is Madison Sq Park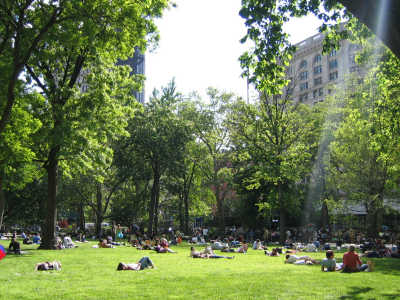 lazy students... I mean relaxing NYers!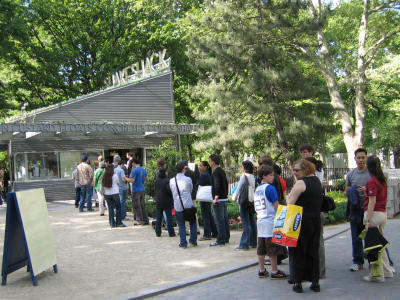 the queue intrigued me. the food must be really good!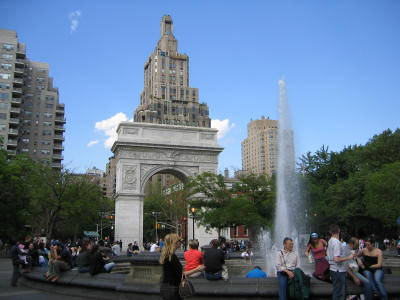 Washington Square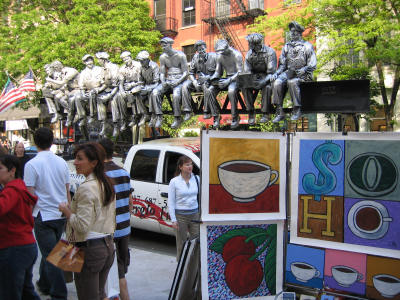 somewhere in SoHo (duh! lol)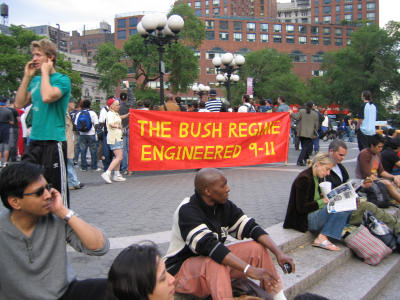 no comment *hehe*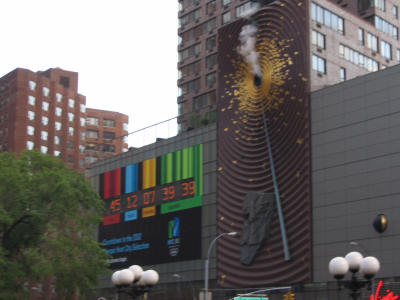 on the left is the countdown til 2012 Olympics. Back the Bid!
Oh no wait, that's London's slogan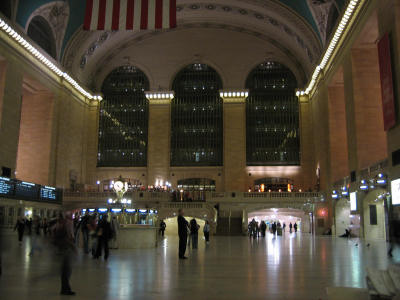 Grand Central Station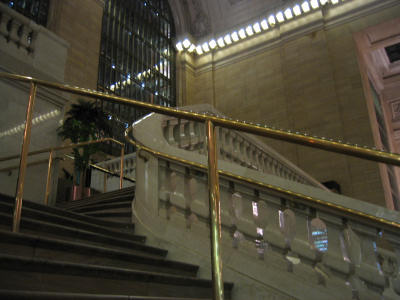 some more of the aforementioned GCS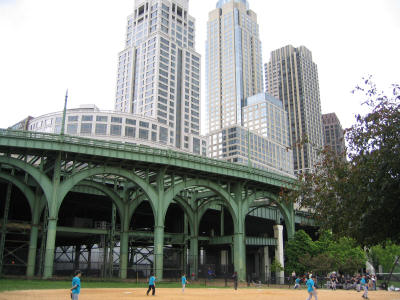 somewhere in NYC

(pic taken from the Hudson bank around 72nd street)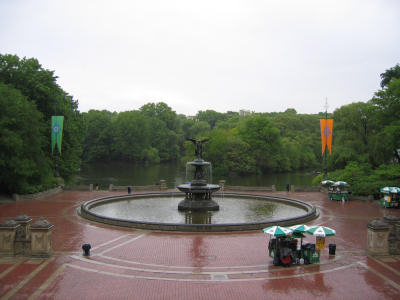 Bethesda Fountain, Central Park, on a rainy day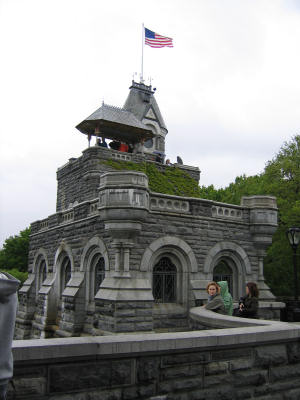 Belvedere Castle, Central Park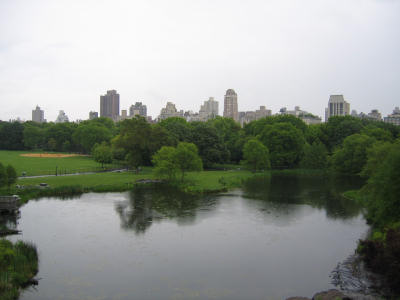 view from Belvedere Castle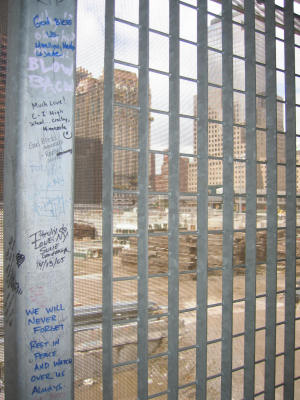 Ground Zero with some "God Bless America" graffiti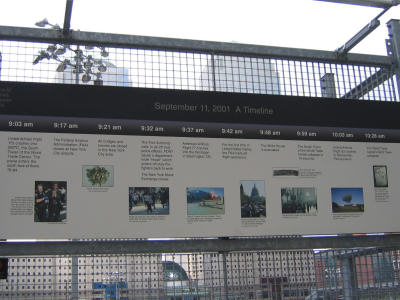 Timeline of 9/11 at Ground Zero. This is where I shed a tear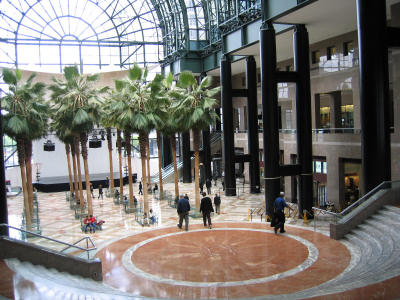 World Financial Center Winter Garden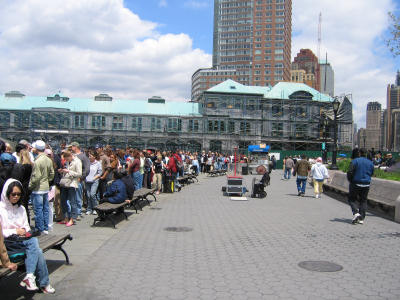 the queue for Liberty ferries at Battery Park lol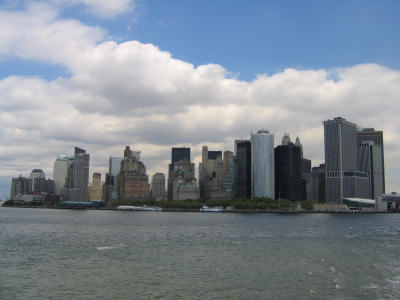 Skyline from Staten Island Ferry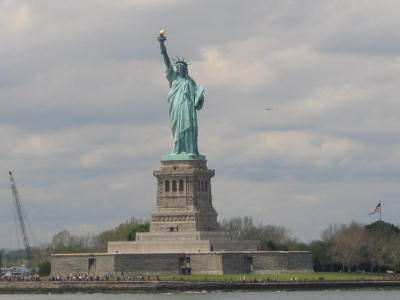 good old Lady Liberty

(you'd never have guessed uh?)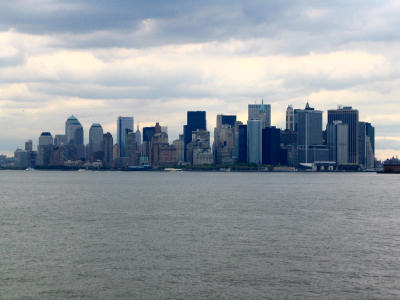 It's that skyline again...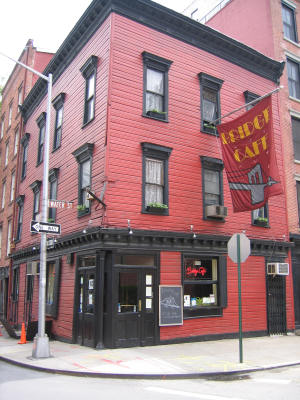 Apparently the oldest café in NYC that's still open. Since 1799 or sth.
Near Brooklyn Bridge somewhere.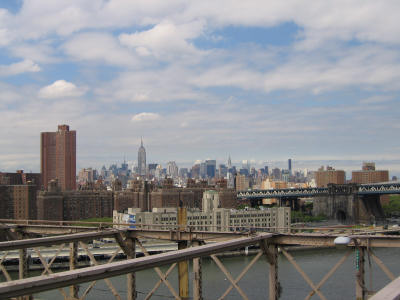 View from Brooklyn Bridge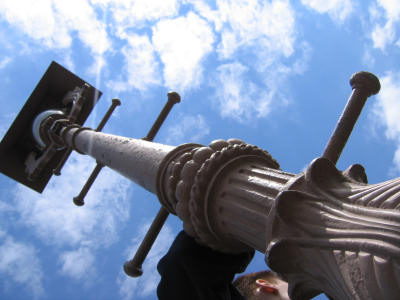 that lamppost is so tempting...

(d has a pic of me on it lol)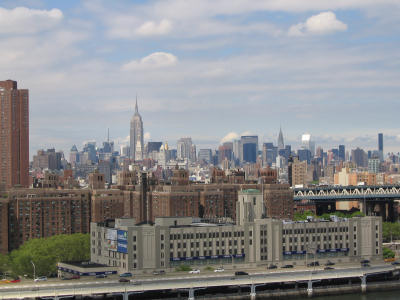 Improved view from atop the lamppost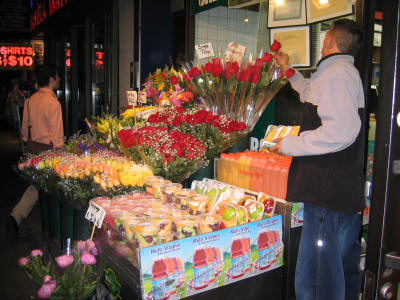 Pretty colours! Outside a Deli somewhere near Times Sq.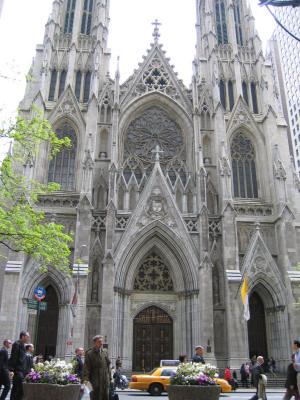 St Patrick's Cathedral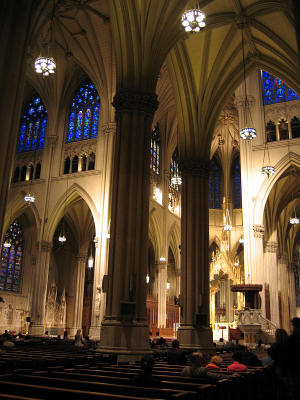 Inside St Patrick's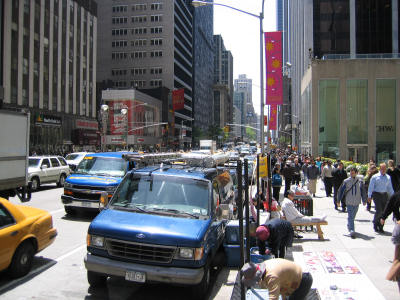 Fifth Avenue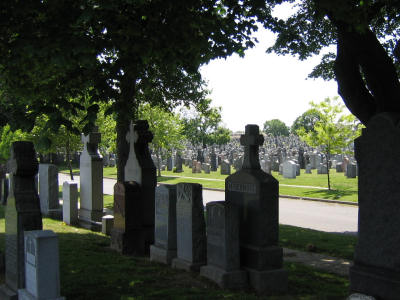 Calvary Cemetery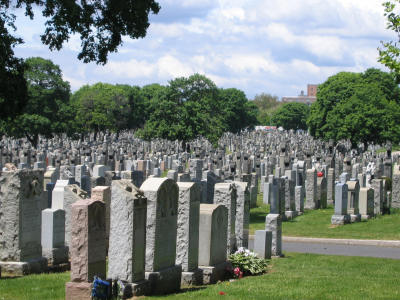 Some more of that. That'll do. *lol*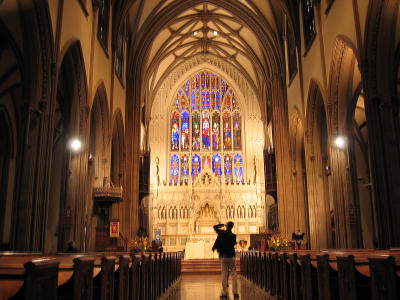 Trinity Church in the financial district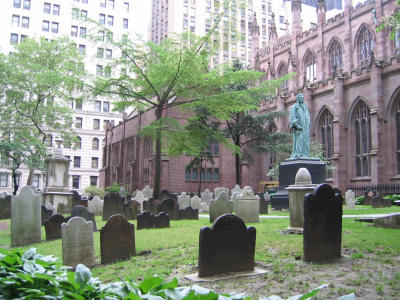 Trinity Church outside - cute cemetery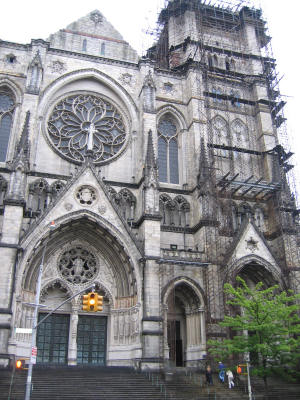 St John the Divine. Well, part of it.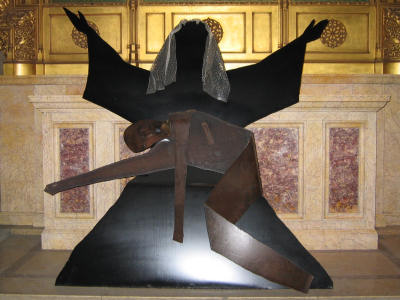 Funky Pietŕ inside St John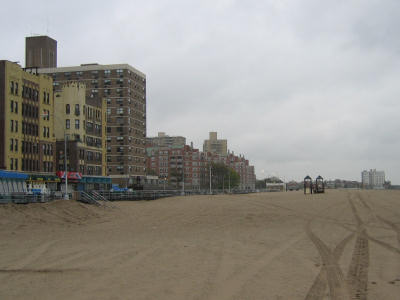 Brighton Beach, Brooklyn!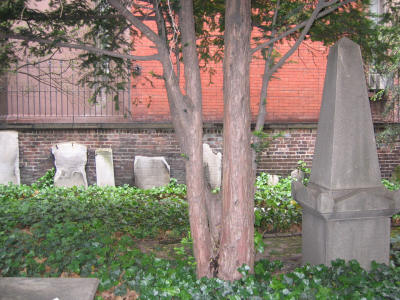 minuscule spanish/portuguese cemetery in Greenwich Village


seriously, this thing had like 15 graves at the most!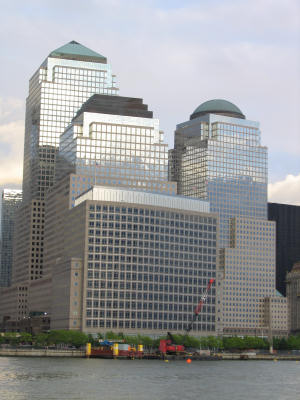 World Financial Center. the leftest of the three houses Amex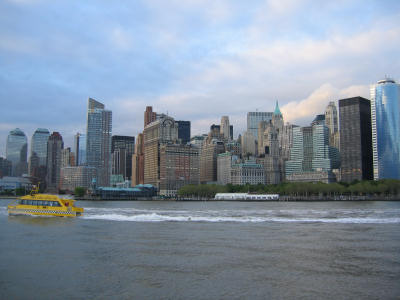 Yes yes it's NYC skyline again... with a yellow water taxi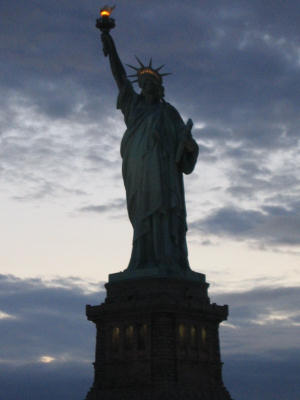 Liberty at dusk with nicer weather than the 1st time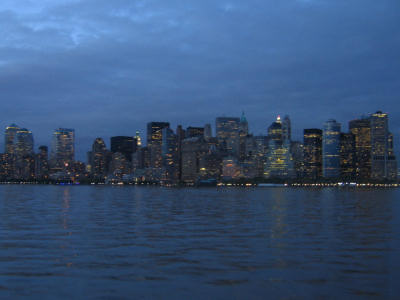 Some nighttime skyline....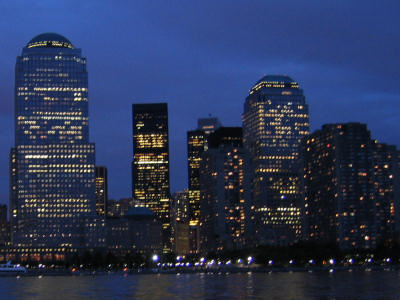 ... and some more. Pretty lights!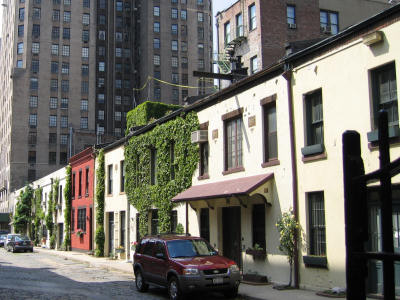 Can't remember what this is called but it's cute and belongs to NYU I think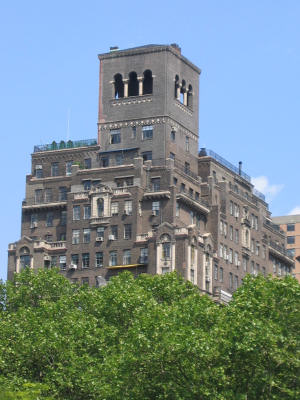 Oddish building nr Washington Sq. Last day, last pic!
Random views from Empire State Building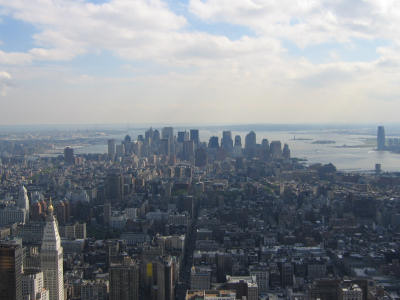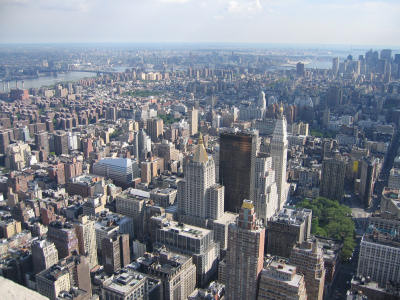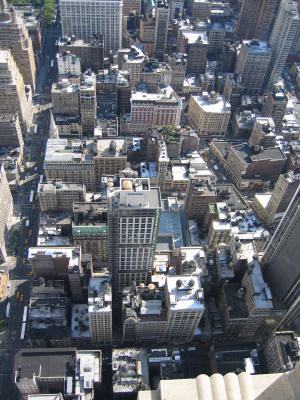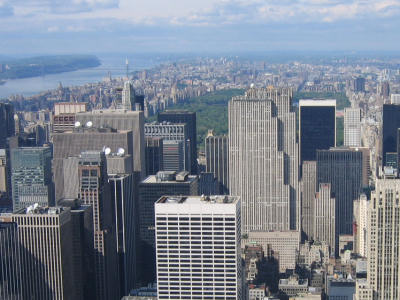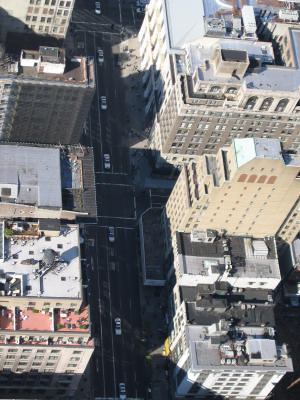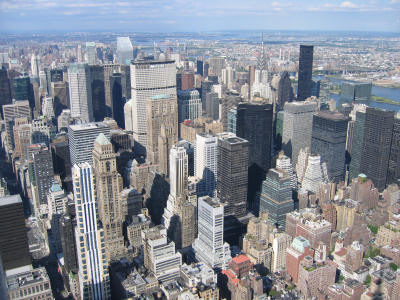 Times Square nighttime pics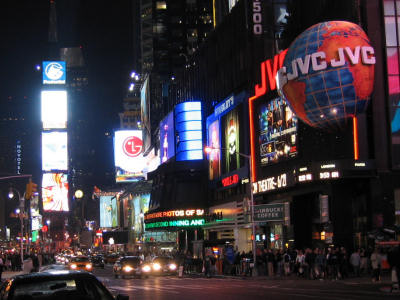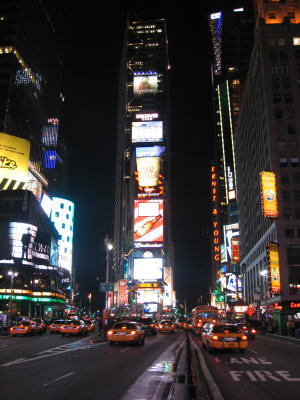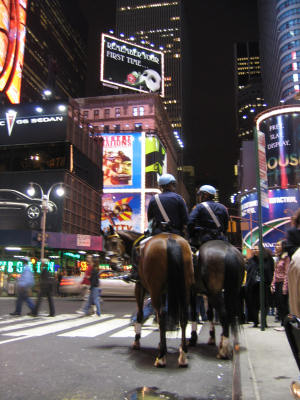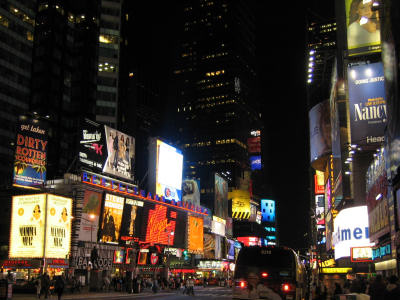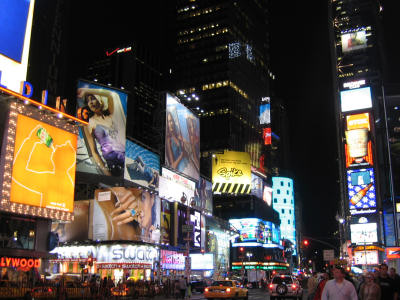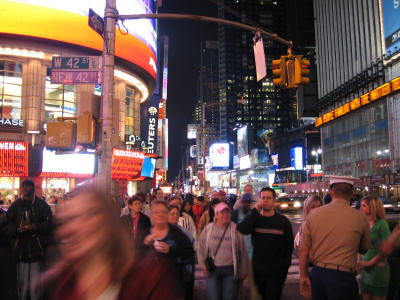 ---
Guess who's going there?

I wanted to comment on some pictures but I've forgotten.
AND! I found this: http://cgi.ebay.com/ws/eBayISAPI.dll?ViewItem&category=12605&item=4379438327&rd=1
Lets live there

Posted by: ThOmAs on Sun May 29, 2005 at 17:24
---
Ja and you're taking me with you!


Hehe @ island, nice.
Posted by: Clarissa on Sun May 29, 2005 at 17:42
---
Any you're take me too!




Please?
Posted by: Jster Navarro Norton on Mon May 30, 2005 at 2:31
---
Nice pics! Even though I would have prefered 50 Clarissa and daniel pictures.

Posted by: JarJar on Mon May 30, 2005 at 8:14
---
You got one picture of green guys, that will have to be enough. d can send you pic of Wam on lamppost.

Posted by: Clarissa on Mon May 30, 2005 at 13:22
---
I want Wam on lamppost too

Posted by: Lo on Mon May 30, 2005 at 16:23
---
i'm a keep wam on lamppost to myseeeelf

Posted by: d on Mon May 30, 2005 at 18:51
---

I need to see


don't make me post the pic of you on my blog

Posted by: Clarissa on Mon May 30, 2005 at 19:37
---
Posted by: d on Mon May 30, 2005 at 22:06
---

Posted by: Clarissa on Mon May 30, 2005 at 22:22
---
Awwwwwwwwwwwwwww I love NY!

That water taxi is sooo cute, and the Grand Central Station is gorgeous! *remembers slipping on bird poo in Brighton station*
You really got around loads! I'm not jealous tho, no no...
Posted by: The BML on Wed June 1, 2005 at 13:15
---
LMAO @ bird poo.
Ja @ getting around.
I love NY tooooo


Posted by: Clarissa on Wed June 1, 2005 at 15:01
---