Without You I'm Nothing
Sat, Aug 20 2005 @ 23:16 // Category: Life & Me // 7 comments
The most exciting news first: I have my Launch back!! It was stupid of me not to think of this earlier - rather than running it on Messenger, I just sign in on the site with my BT ID (the one that has paid Launch access) and listen to my normal ID's station. I get high audio quality and the whole shebang. I can't rate songs this way but my station is perfect as is anyway.

I have bought things today. Wanna see? Ok.
- Finding Neverland DVD
- Miriam Makeba - The Definitive Collection
- GBA - Simpsons Road Rage
- GBA - James Pond - Codename Robocod
The plan for this weekend was to do lots of reading, but now that I have two new GBA games... *cough* But I've forever meant to take a picture of all the books I have yet to read, so I'll insert that here anyway.

Some I've actually started and abandoned so I doubt I'll finish all of those.

Next up is James Frey tho (not pictured here).
Yeah and I have some more pictures to share with you. I've had permission to post one of the most unbelievably perfect pictures I have ever seen in my life (that's what made me smile yesterday). It is of wonderful Tommy of course.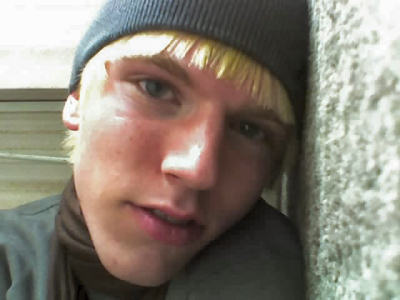 Very incredibly cute and beautiful and marvellous, is he not?

Yeah and finally here's a pic of me from just earlier. I've cut my hair! (ok no I haven't really but looks kinda amusing. is just phonecam but I prefer it that way anyway)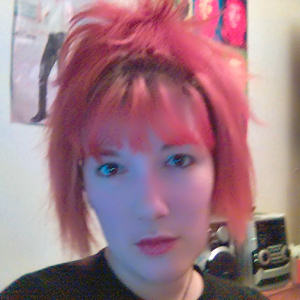 ---
how cute! You look semi-asian somehow

Posted by: squiZZ on Sun August 21, 2005 at 0:58
---
hmmm...
Posted by: Clarissa on Sun August 21, 2005 at 1:16
---
Funny pic. Pink?
Posted by: Michelle on Sun August 21, 2005 at 9:29
---
washed out red

Posted by: Clarissa on Sun August 21, 2005 at 9:34
---
LOL @ washed out red - I thought it was pink too.

Wow, I'm beginning to think you have even more stuff in your place than me! That makes me feel better!

Posted by: Woods on Sun August 21, 2005 at 11:28
---
I have lots of crap, yes. And I have about 10 times more back in Lux.
Posted by: Clarissa on Sun August 21, 2005 at 14:41
---
Oh god LOL!!!
Posted by: Woods on Sun August 21, 2005 at 16:14
---