I am moving
Mon, Feb 07 2005 @ 21:22 // Category: Photolog // 9 comments
Yes it is actually happening! Operation Darryl has officially started with phase 1 being completed yesterday. Phase 1 included packing all my stuff in the lounge and in the hall closets and moving everything I could carry myself to Darryl aka new flat.
Here's photographic evidence.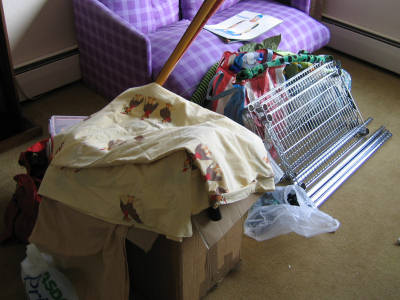 Lots of stuff that needs to be moved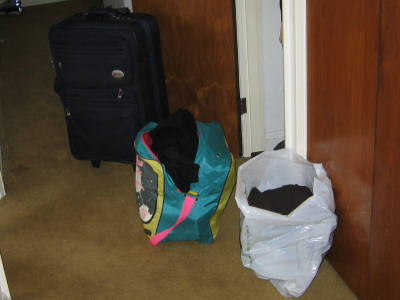 More of the same...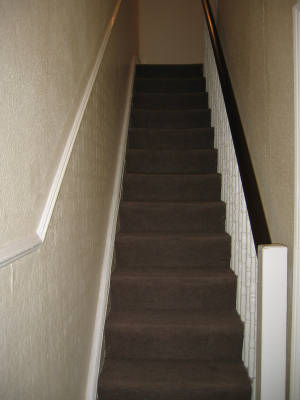 ... and it all had to be carried up 3 flights of these!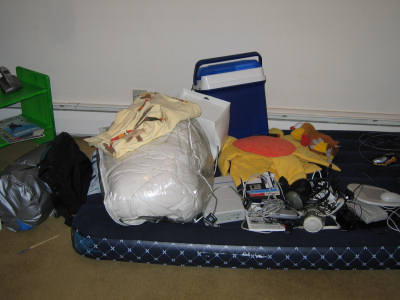 Except this stuff cuz that's going to Luxembourg.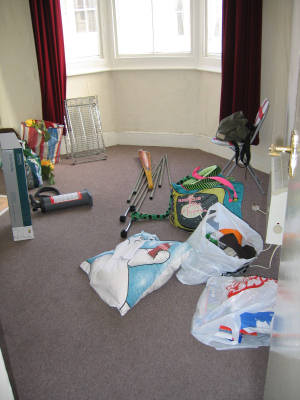 It's done. But a mess. Hooray for DIY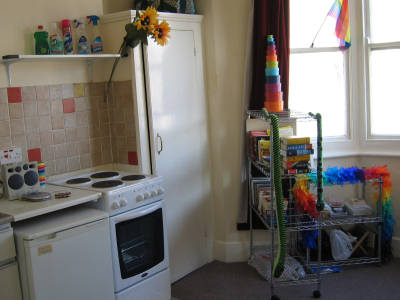 One hour later... no more mess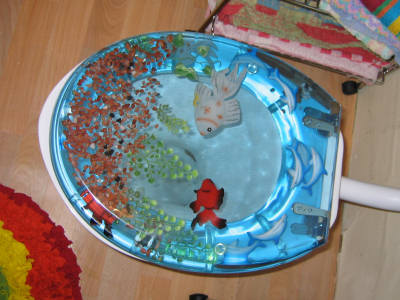 Check out my very funkay toilet seat!!!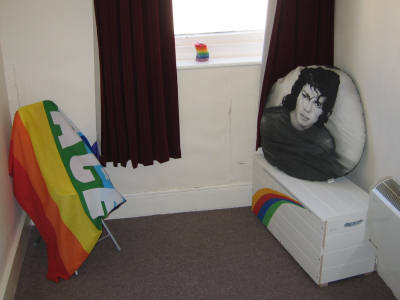 A bedroom.. without a bed.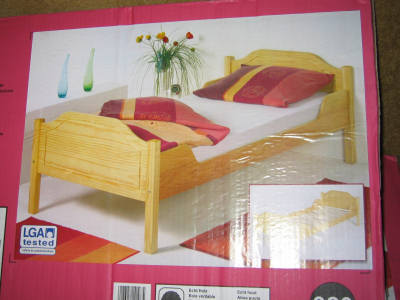 However, a bed has been bought. £39.99 at Lidl!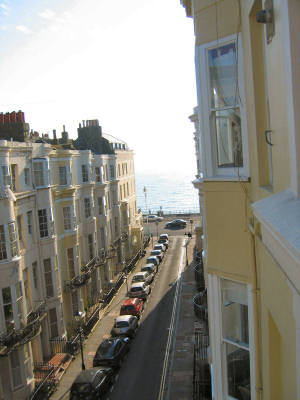 View from window. I can see the sea!!!

Yep so that was that. All in all it only took me 3hrs including a trip to Homebase for the toilet seat. I was well impressed. I've booked a man with a van (two men with a van in fact) for Saturday 11am - scarily soon. Much to do before that. Well, more packing and moving. Much of it.
Sunday I will go to London to meet Ian and visit the Tate Modern to see their Joseph Beuys exhibition. Monday I will get broadband. That's all for now.
---
Like the toilet seat!

And the view - wow!!
Fuck me - the amount of stairs!! I couldn't be arsed to walk up all those every day!!!
Posted by: Woods on Tue February 8, 2005 at 0:04
---
3 flights is not too bad.
Posted by: Mel on Tue February 8, 2005 at 0:15
---
I've read again and I still can't find where it says you were not in the new flat when I talked to you on Monday night.

Posted by: JarJar on Tue February 8, 2005 at 1:12
---
Lol well it does say
1. I've only moved lounge & hall contents and
2. that I've booked removal people for Saturday
- so basically that most of my stuff is still here, incl. bedroom. Which is kinda needed to, um, sleep and get dressed and stuff.
Posted by: Clarissa on Tue February 8, 2005 at 8:06
---
Finally got that toilet seat working then, eh?
Posted by: BML The on Tue February 8, 2005 at 10:45
---
Aye.
Posted by: Wam on Tue February 8, 2005 at 13:16
---
Well for all I knew you could have went and got your mattress after you had written this entry. But I shall refrain from asking questions in the future in case the answer is already in your diary.

Posted by: JarJar on Tue February 8, 2005 at 13:46
---
Hey, that's a nice view!
Looks funny with all those cars parked on the wrong side of the street!


Posted by: Suha on Tue February 8, 2005 at 14:15
---
Well to me it was very obvious from the entry that I hadn't moved yet.
Guess to you it wasn't.
Ah well.

@ wrong side. *lol*
Posted by: Clarissa on Tue February 8, 2005 at 20:24
---