Friday September 26, 2003
Photo Friday: Heights
Category: Memes | 10 Comments | Posted 18:45
Again, 2 photomemes in a row. Yep, that time of the week again. I do apologise. Photo Friday this time, Theme: Heights.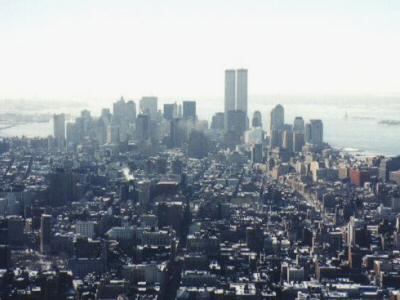 This is, um, as you'll probably recognise, lower Manhattan (from Empire State Building). Taken in 1996. The WTC towers really were a lot higher than the rest, uh?
I'm a sucker for heights, and panoramic views, so I have lots more of these... like Barcelona: here or here, or Warwick, or Edinburgh.. and of course Paris, Paris, Paris, Paris, Paris, Paris and Paris.